Gus&Bella have got a special edition box again, this time for Mother's Day.
We will be forced to celebrate Mother's Day socially distanced once again and 2021 seems like the perfect year to surprise every self-confessed Cat Mum, be this your partner, Mum, aunt, sister, cousin, friend, anyone! Just imagine how they would feel to receive such a special and thoughtful gift on Mother's Day 🙂
I'm pretty sure that if cats could read, write, spend money and send things they would certainly order this box for their Cat Mums (and not solely because there is something in it – quite literally – for them too). But let's face it, they need a helping hand from a human reading this, so just order it in the cat's name and everybody will be happy!
As always, this box is full of amazing things for both human and cat (you will definitely skyrocket in the ranking of the cat's favorite people once they realize it came from you).
Let's start with the cat goodies first. Inside this box are two toys, food and extremely delicious treats! My cat Dirk kept giving me paw, without giving me the "give paw" signal, that is how much he loves the treats! A always, the 4Cats toy was a big hit as well and the was an interesting Jolly Moggy Ladybird toy. This one will especially appeal to kittens and younger cats, but even oldie Dirk was excited. This is the first toy he aver reacted to as soon as he heard it chirp. Yes, it chirps when you (or your cat) touch it! These sounds are often a bit fake, but this one was really good. It is a high-pitched chirp, just the sound you can imagine ladybirds making, and piqued his interest straight away.
Now on to the gifts for Cat Mums, although anything that makes our cats happy is already a gift in itself. I love the cute card that comes in the box. You don't even have to write anything inside it, the recipient will automatically know their cat gave them this lovely present. There is a special blend of earl gray tea that smells and tastes amazing.
And there are two gifts that will put a smile on your face for a long time to come. One is a pink, scented, hanging candle especially designed for Gus&Bella. The scent is gorgeous, it really is. It's called Rose Velvet & Oud and smells very luxurious, yet subtle.
The other is a super cute umbrella. I know spring is coming, we this is the UK after all! You can put this umbrella in your bag, just in case, and take it out as soon as you feel a drop of rain. After all, you'll want to show it off! It will make you happy it is raining and is sure to put a smile on other people's faces too.
It really is a feel-good, spring is in the air gift box. Perfect for Mother's Day!
To order yours or order it for a special Cat Mum in your life, click here.
Advertisements
The full range of Necoichi raised bowls and accessories now available @ Katzenworld Shop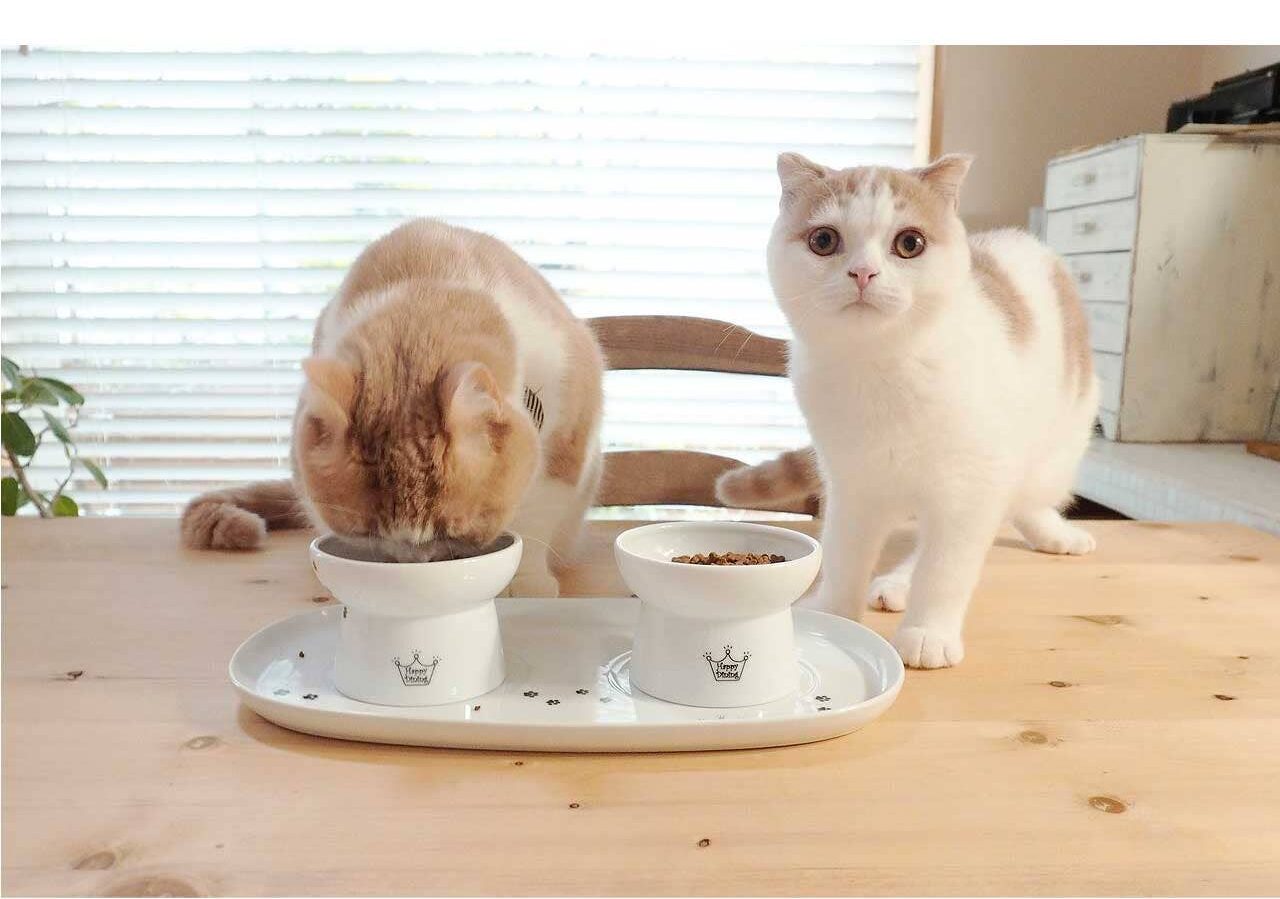 This is me with my lovely cat Dirk! Let me tell you something about both of us.
I work as a cat sitter and cat behaviourist for CitiKiti in London and am basically surrounded by cats 24/7!
Dirk is roughly 11 years old (I say roughly because he is a rescue cat). Dirk is truly the most loving and lovable cat I know. He is very interested in people and loves being cuddled a lot. Dirk spends most of his time relaxing with me or anywhere around the house really. He is also quite playful and loves the games that involve interaction the most.